Building a Tradition of Fine Properties Since 1949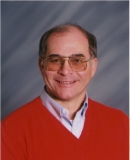 At Donald A. Paulone Custom Built Homes, Inc., we are committed to offering the best quality and value in a custom home. It is our philosophy that each of our customers receives the personalized and professional attention that they deserve. We realize that they are embarking on perhaps the most important financial endeavor of their lifetime so, it is our commitment to offer a well-designed, quality-built home.
Our professional staff, knowledgeable in all areas of our business, applies their individual talents and expertise to each and every customer. Our full-time staff provides accounting, construction supervision, and customer service.
We contract only the most skilled and reputable subcontractors and suppliers. We provide "on site" supervision and maintain a positive relationship with our contractors, most of whom have worked for us exclusively for many years. Additionally, the suppliers that we purchase from are selected only after extensive research to find the best quality products for the best price.
The success of Donald A. Paulone Custom Built Homes, Inc. is evident by our years of service since 1949. For over half a century we have remained committed to the industry. We strive to excel in quality and customer service and have built a reputation on these commitments which ensures that our homes will have the lasting value that we at Donald A. Paulone Custom Built Homes, Inc. and you will be proud of now and in the years to come.