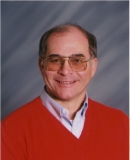 DONALD A. PAULONE CUSTOM BUILT HOMES, INC., has been building a tradition of fine properties and has developed many prestigious communities since 1949. Having built homes in seven counties, Westmoreland County is now their primary area of emphasis. Donald A. Paulone Custom Built Homes, Inc. has several of their own communities where homes are ready for you to purchase or where we will build to suit. The quality, planning of value and design that you will see in every one of our communities reflects not only the pride we take in our work but also the experience of being in the industry since 1949.
All of our skill, expertise, and resources come together to create what have become legendary homes. Our goal is to build distinctive homes of enduring quality and lasting value; homes that reflect true luxury and prestige.

ONE CORPORATE CIRCLE, TWO CORPORATE CIRCLE, and GREENGATE COMMONS are exclusive Donald A. Paulone Office Park/Retail Communities located in Hempfield Township, in the heart of Westmoreland County. Direct access to Routes 66 and 30, respectively.

THE VILLAS AT GRAYHAWK is an exclusive Donald A. Paulone Community that offers a picture perfect ambiance as well as the ease of a maintenance free living condominium style of home ownership. The Villas at Grayhawk are conveniently located on US Route 30, just one mile east of Westmoreland Mall.

THE HUNT CLUB VILLA CONDOMINIUMS is also an exclusive Donald A. Paulone Community that offers the high quality amenities and striking exterior architectural elevations of condominium style of home ownership. The Hunt Club Villa Condominiums are secluded in a peaceful countryside setting, conveniently located on South Greengate Road between Route 30 East and Route 136. – Now completed.

MCGREGOR PARK is a planned retail and office space located on US Route 30 just east of Westmoreland Mall.

CEDAR RIDGE REALTY, INC. is the exclusive listing agency for Donald A. Paulone Custom Built Homes, Inc. Their staff of trained professional Realtors are available to help you with construction, existing homes, property management, and commercial properties. Cedar Ridge Reality is located at One Corporate Circle (724) 832-3501.

GREENGATE SELF STORAGE offers one of the local area's most sophisticated security alarm systems with convenient 24- hour, 7-day-a-week, passcode-activated access gate, individually alarmed units, and a full-time manager. Units from 5 x 5 to 10 x 30 can be rented on a month-to-month basis, or by discounted, multiple monthly lease rates with over 643 units to choose from. Greengate Self Storage is located across from Greengate Centre, Super WalMart on Route 30 in Greensburg. (724) 838-7488.